Programs
Bringing the Good News of God's love and forgiveness to those behind bars
Our programs have one goal:  to bring the Good News of God's love and forgiveness to those behind bars. To volunteer, go HERE.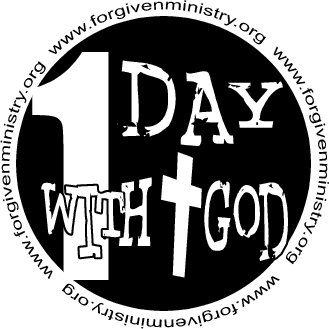 One Day with God camps began with a vision of one day inside prison walls where parent and child could reconcile with one another and spend time together with God-anointed mentors working beside them. The day includes games, crafts, lunch, music, clowns, an illusionist, face painting and a parent-and-child quiet time. It is a divinely appointed time for both child and inmate in which both can experience the love of God and find forgiveness and reconciliation. If one child could have a Christ-centered Mom or Dad return home from prison, there would be a joyous change in that home forever, and it could change the path that child takes in life.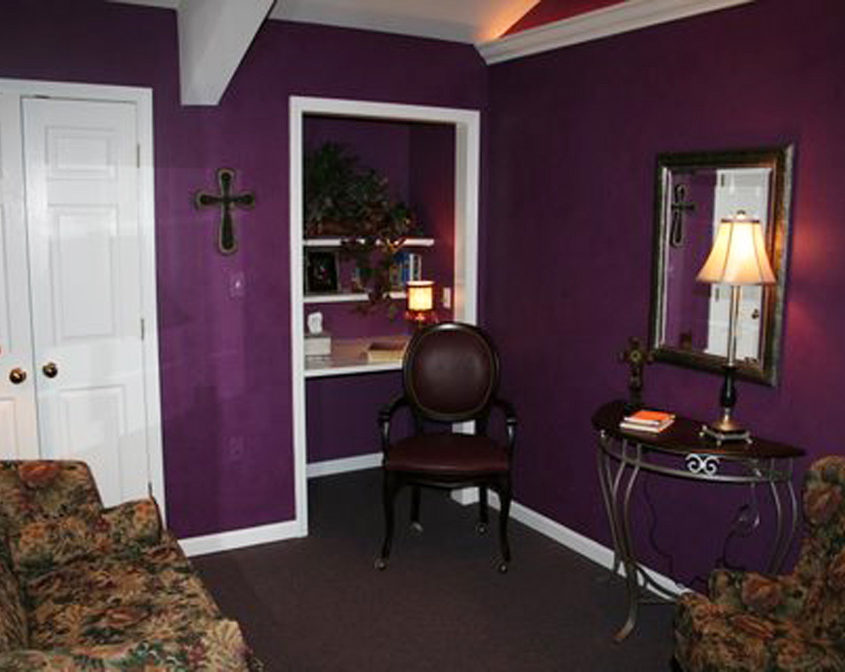 Adam's Center
Adam's Center is a hospitality center accessible to every visitor at Alexander Correctional. It provides a place of rest, prayer, fellowship and Christian counseling to those who stop by. The family center is operated with the assistance of area churches and volunteers and is a non-profit organization funded by donations. We have a vision that this center could serve as a model for other churches around the state seeking to support family visitation at nearby prisons.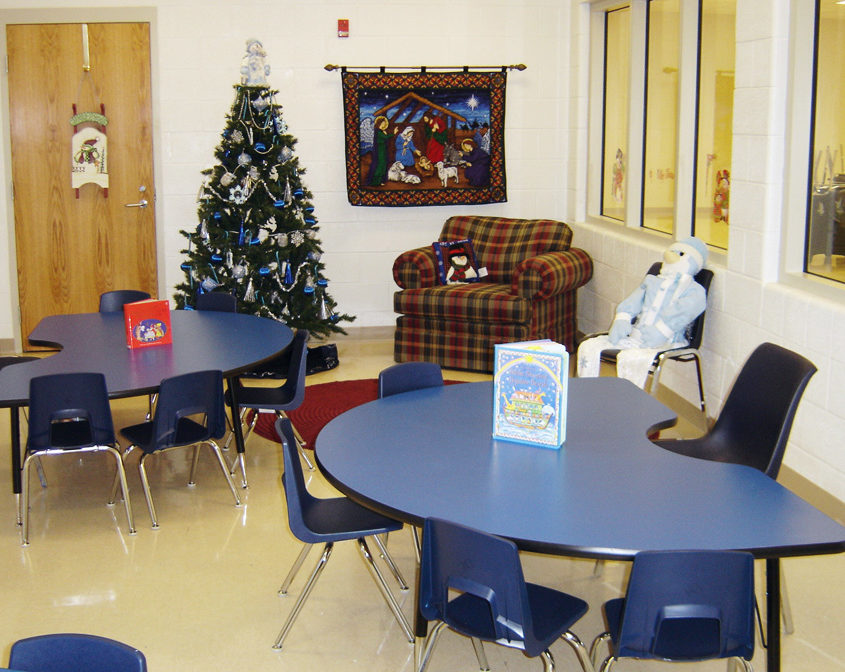 Ezekiel's Room
This program at Alexander Correctional began in November 2004. It is a Christian center run through the united efforts of local churches and Forgiven Ministry. Ezekiel's Room is a first in the state of North Carolina – a room set aside for children to visit during each inmate visitation period. A team of five to seven adult workers lead the children in a period of praise and worship, Bible story, prayer for children's needs and a craft that will share Jesus with them. Forgiven Ministry partners with 25 different churches in this endeavor.
CFC – Committed Fathers Connected
When an inmate participates in a One Day with God camp, he or she becomes eligible to attend regular monthly meetings with this support team. The team's purpose is to build or continue to build the relationship that began at One Day with God, and to help inmate mothers and fathers become dedicated parents from "behind the walls." Forgiven Ministry believes that this relationship will grow and be healthy if we bring the fathers and mothers together in accountability, prayer and structured programs, including group study on the responsibilities of parenting. Teams are led by Forgiven Ministry volunteers and meet monthly.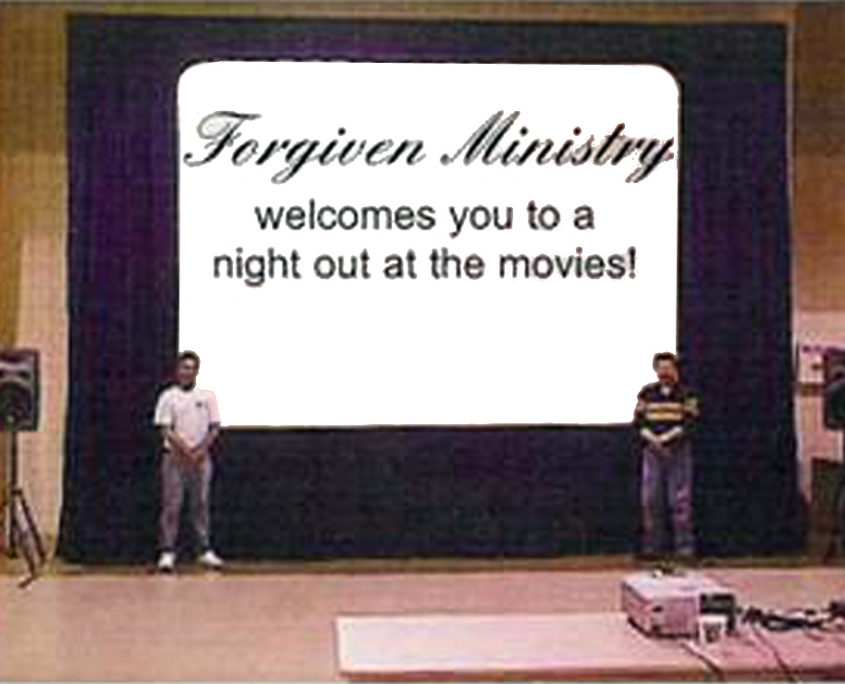 Behind the Walls
This is a three-hour event anointed and used by God to reach even the most hardened criminal. It is packed with fun, food, praise, worship, movie and a living testimony of a changed life. A candy bar, soda, popcorn and toiletries are given to each inmate. As God convicts throughout the program, counselors are ready to share with any inmate that comes forward during the invitation.
Forgiven Ministry offers hope and love where hopelessness and despair seem to prevail, and where self-worth is practically non-existent. We work with the entire family by providing a class for father or mother on parenting skills, providing trained volunteers to mentor inmate children, and offering programs inside correctional facilities that bring children and their inmate parents together. In some families, we are seeing both parents incarcerated and a second or third generation of inmates evolving. The result is social and spiritual decay at immeasurable cost. Our goal is to stop this rising trend of children following in their inmate parent's footsteps. Realizing that what we do may be negated by parental influences, we seek to reach out to the entire family, restoring family values and reconciling them as a family unit.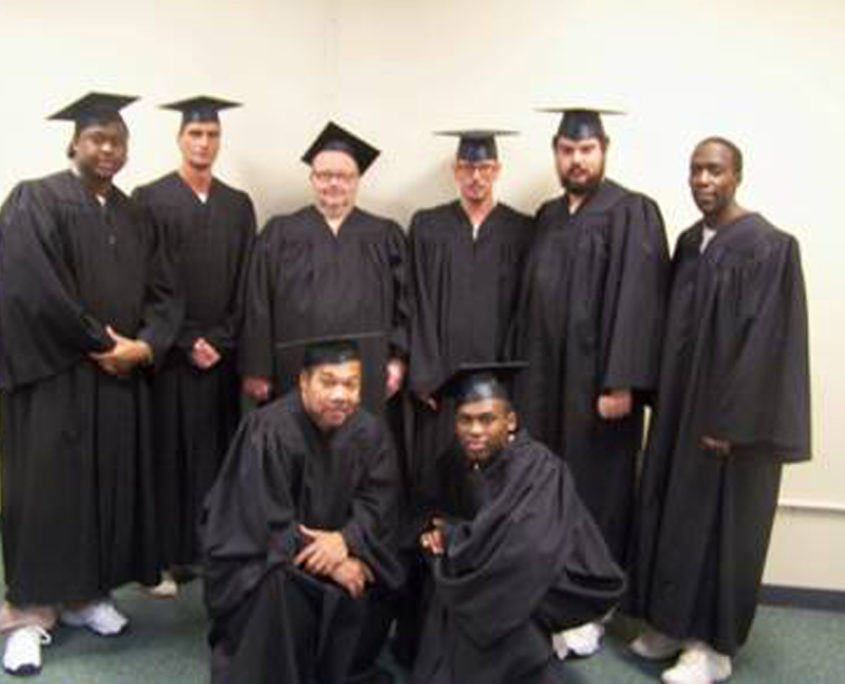 Re-Entry Life Plan
The Re-Entry Life Plan is a Biblically based program that prepares participants to lead more meaningful and productive lives within their families and communities. These are just some of the topics included in the weeks of instruction: Making Wise Choices, Setting Realistic Goals, Building Self-Esteem, Finding Positive Solutions to Problems, Discovering Talents and Assessing Job Skills, How to Find a Job, Job Applications and Resumes and Interviews, Developing a Good Home Plan, Budgeting, Building Healthy Relationships, and the Importance of a Spiritual Base for Life. The Re-Entry Life Plan program was designed by and under the direction of Prison Fellowship.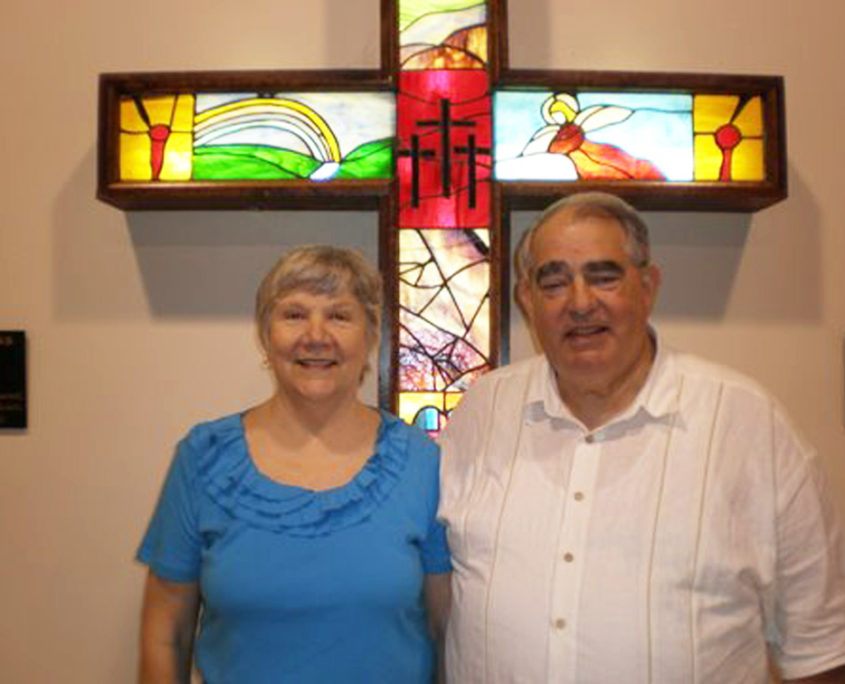 End of Life
Dedicated volunteers serve the spiritual needs of inmates with serious or terminal medical conditions. Volunteers work during weekly visits to reconcile families, encourage and answer questions that often are in the hearts of those who are near death. The team is on-call to minister even in the last hours of an inmate's life.
Paul said "I have planted, Apollos watered, but God gave the increase." 1 Corinthians 3:6
Forgiven Ministry was asked by Alexander Administrator Keith Whitener to visit inmates in the infirmary. Jim and Carla Lawing have been going to visit and share the gospel with the men there for about two years.
One morning, Mrs. Fortner, Nurse Supervisor 2, called and asked if Jim would be willing to come visit an inmate who was dying. Jim went and met Mr. William S. Over a period of weeks, they became friends. At first Mr. S had a lot of "philosophy" and anger he needed to vent. Finally Jim said, "Let's see what God has to say." He began sharing the gospel with Mr. S. When he prayed, Mr. S wept.
Alexander Correctional transferred Mr. S to Central Prison in Raleigh. But a short time later, they sent him back to Alexander at Mr. S's request. He was on a lot of medication and twice he refused to see Jim.
One morning, Mrs. Fortner called and said, "If you want to see Mr. S again you need to come today." Jim went. The next day, Jim and Carla both went. Jim read Scripture, they sang several songs. Mr. S was so weak he could not lift his hand to shake hands. As they sang "Alleluia", Mr. S raised his right hand and said, "Hallelujah." He died at 3 the next morning.
30
,
000
Lives changed… and counting